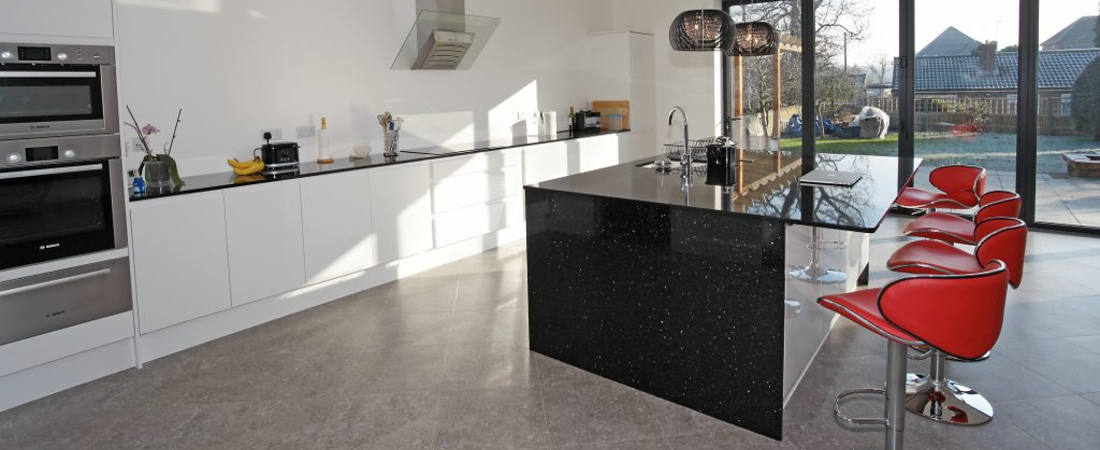 If your growing family needs a little more space to breathe, or you're looking to give your property's current value a boost, Builders West Sussex can help you create a beautiful extension to your home. Compared to the sunk costs of moving to a new home, like stamp duty, agency fees and removals, an extension is not only more affordable, but provides a tangible benefit for your family.
Our experienced team can achieve almost anything you need, whether it's extending a single storey to accommodate a new kitchen and living area, or completing a more ambitious, multi-room project. We believe that communication is key, and make sure to work with you to ensure you are completely happy with the project at every step.
Property Extension Services
Along with our loft conversions and property refurbishments, we offer a professional property extension service, tailored to every individual home and unique lifestyle we meet across East and West Sussex.
Our team are happy to start from a blank canvas, where you have a vision of your extra space and simply need a qualified team to complete it. We can work with architects and designers to create a plan that blends with the style and structure of your existing home, and come up with exciting and innovative configurations to make the most out of your space and budget.
We have worked with a huge variety of properties across Sussex, and can guide your through the planning requirements and design options for contemporary homes and listed buildings alike. Our process means keeping you involved at every stage to ensure you are completely satisfied with the progress, and remain part of every decision.
Whether you need a simple garage conversion or intend to double your home's square-footage, we treat every project with the same care and attention to detail as we would our own homes. Our on-site and office-based staff are always available to answer your questions, and guide you through the process of adapting your home.
At Builders West Sussex we frequently build:
– Sun rooms and conservatories
– Basement conversions
– Kitchen extensions
– New bedrooms and living areas
– Bathroom extensions
– Side extensions
– Linked buildings
– Multi-storey extensions
Where We Work
Builders West Sussex have been building home extensions across Sussex for over 40 years. We are proud to have served many customers in the wider Burgess Hill area, including Bolney, Hickstead, Hassocks and Pycombe, and we are happy to provide our services anywhere in East and West Sussex. If you have a specific project in mind, contact us today.

Nick Swann
,
"Builders West Sussex provides a service which combines pro-active, positive construction services at the highest level of quality with a keen understanding of their Client's requirements and a superlative professional management structure. The result is a construction company of supreme capability and first-class performance."

Anne Latham
,
"Builders West Sussex are a fantastic company to work with. Always on time and on budget with my projects, every person I have dealt with has been knowledgeable, highly skilled, and great to work with. They always ring back, they keep me informed, they check that I'm happy, and they come up with great ideas. They are by far the best building company that I have ever dealt with."

Maree Lawless
,
"I wanted to say a big thank you and sing the praises of your team. They have been very helpful and a breath of fresh air in the process! Since your team have arrived on site this has changed! Special thank you must go to Nick who has been exceptional and very professional. Thank you again! "