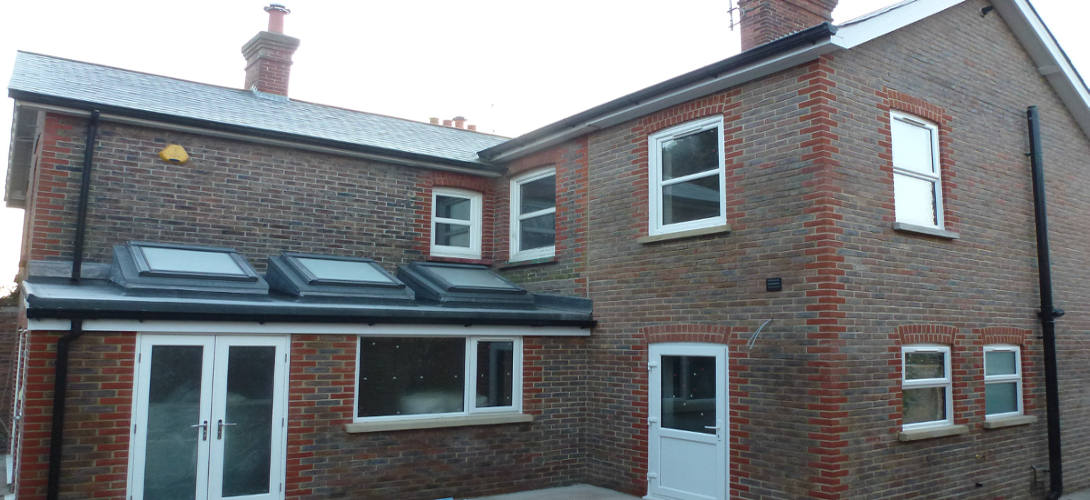 With many years of industry knowledge and expertise, Builders West Sussex offer a wide range of building services in Sussex. We are a skilled professional team of builders that has developed a reputation for high levels of professionalism and great workmanship on every project we carry out. We treat each client individually, understanding that every project will have different needs and requirements – so no matter what you are looking for, our team will be happy to help you.
We have been providing comprehensive building services to the Sussex area for more than 40 years and we would be delighted to bring our experience to your project. Please get in contact with us today if you have any building work that requires skilled professionals.
Services from Builders West Sussex
No matter what kind of building work you need to have carried out, we have a talented and fully qualified team who can take care of it for you. Whether you just have a few problem areas of the house that need some work or you are looking to have a more ambitious project, we have the expertise you need. Some of the building services that we can offer you include:
– Bricklaying
– Repointing
– Kitchen fitting
– Roofing
– Structural layout changes
– Loft conversions
– Extensions
We provide a no-obligation consultation where we come to your property and go through any building work that you are looking to make. From this we can provide you with a detailed and accurate quote – if you are happy with this we will get started on the project.
Where do we work?
At Builders West Sussex we take on work across West Sussex. We have built an excellent reputation throughout the county with a huge range of clients trusting us to carry out extensive building works at their properties. We have served customers everywhere from Burgess Hill and Haywards Heath to Cuckfield and Ditchling. Please get in contact with us today to discuss whether we serve your area.
Contact us
Holding years of experience in the building industry, our team has the experience and expertise to help you with almost any project. To discuss your needs and requirements in detail you can get in touch with our team today. Call us directly on 01273 841707 and a friendly member of the team will be happy to answer any questions you have. Alternatively you can email us at nick@www.builderswestsussex.co.uk and we will get back to your promptly.

Nick Swann
,
"Builders West Sussex provides a service which combines pro-active, positive construction services at the highest level of quality with a keen understanding of their Client's requirements and a superlative professional management structure. The result is a construction company of supreme capability and first-class performance."

Anne Latham
,
"Builders West Sussex are a fantastic company to work with. Always on time and on budget with my projects, every person I have dealt with has been knowledgeable, highly skilled, and great to work with. They always ring back, they keep me informed, they check that I'm happy, and they come up with great ideas. They are by far the best building company that I have ever dealt with."

Maree Lawless
,
"I wanted to say a big thank you and sing the praises of your team. They have been very helpful and a breath of fresh air in the process! Since your team have arrived on site this has changed! Special thank you must go to Nick who has been exceptional and very professional. Thank you again! "